First Lego League Qualifying Competition
On February 4, 2017, students from the Los Reyes Techies club participated in the First Lego League
Robotics
Qualifying Competition for the first time. Students worked together to showcase the hard work they have put forth all year long. They were tasked with showing their knowledge in three areas: Robot Design, Research Projects, and Core Values. They also participated in the Robot Game by using their coding skills to program robots for specific tasks. It was a fun learning experience for all!
Los Reyes Techies Club in action!
Helpful Links

Video Games can help you learn - here's the research to prove it!
Powered by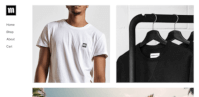 Create your own unique website with customizable templates.