Los Reyes GT Showcase
2016-2017
3Doodling structures
We are now building full-blown structures with our 3D pens. In the Fall, we used a template to create windmills. This proved to be more complicated than it sounds, as students had to create each part individually (tower, vane, gearbox, etc) and then meld them together. We had several successes! Some students then had the chance to get creative and draw whatever they chose. Next up in the Spring, the Golden Gate Bridge.
Structured Names - We discussed the Big Idea of structures being more than just buildings or bridges. Structures can be natural or man-made, concrete or abstract. Names can be structures too! Students were asked to create their own nameplates using unique structures for each letter, therefore using smaller parts to create a larger structure.
Instant Challenges -
We started the year with some quick freestyle design challenges in which the students are given limited resources and presented with a design task. First, build the tallest possible structure out construction paper, straws, and glue.
3Doodler Pens -
We put our new 3D pens to use early on by learning the basics. Students had a blast using them, but we will be even more ambitious later in the year when we aim to create full-fledged structures such as skyscrapers or bridges!
Powered by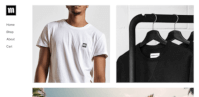 Create your own unique website with customizable templates.