Field trip to Venture Lab
On February 4th, Los Reyes ALPHA students visited Venture Lab to create innovations! They are a non-profit organization dedicated to inspiring children to become innovators and entrepreneurs. Our children helped make pigs fly and create posters, sketches and even models of their next innovative products. We got an early jump on our upcoming research project for ALPHA INVENTS and had a great time in the process.
Viking Ships
Who doesn't love Vikings? Anybody who's met one in person! We studied how Vikings were not simply ruthless mercenaries and bandits, but engineers as well. They used advanced craftsmanship to design the longship, which gave them great maneuverability. Students worked cooperatively in groups to create their own longship in class using limited resources. This lesson was so popular that students begged for the opportunity to create one at home as well. Here are some of the models.
Wonders of the World
Hieroglyphics
In our study of Ancient Egypt, we learned not only the meaning behind hieroglyphics, but the proper way to inscribe them. Naturally, students were asked to create their own messages in this ancient foreign language. Undoubtedly, many GT students are now writing secret messages in hieroglyphics to share with their friends and unsuspecting family members at home for their own amusement. My sincere apologies...
After a considerable amount of begging, students were allowed to build their own pyramids in class. Some worked with partners and others chose to go solo. In the end, each pyramid was unique and contained a considerable amount of detail that may not be immediately apparent. Several groups decided to create hidden chambers and death traps, not unlike some of the real life Egyptians tombs. As part of our transition to the Seven Ancient Wonders of the World, students in 4th and 5th grade also did a compare/contrast between the Great Pyramid and another Wonder of their choice.
The Great Pyramids of ALPHA
Cave Paintings
ALPHA students studied ancient cave paintings in an effort to interpret meaning and ponder the Big Idea behind why they were made. Then, they were tasked to create their own paintings using only leaves, twigs and fingertips. What meaning can you garner from these paintings made using primitive tools?
Powered by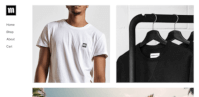 Create your own unique website with customizable templates.