"You can't use up creativity. The more you use, the more you have." - Maya Angelou
Research projects
Students completed their "I-search" projects in late December. 3rd-5th graders chose a disappearing destination to research and 1st-2nd graders picked their favorite endangered species. Here are some example of their final products. Presentation videos coming soon!
Biome research
Students learned basic elements about each biome before undertaking research projects by incorporating Depth and Complexity to answer specific questions in their Biome Booklets.
Pangaea
Our first ALPHA class began with a study of Pangaea and how the Earth has experienced Change Over Time. Students in lower grades put together a Pangaea puzzle, while 5th graders were asked to predict what the continents will look like 250 million years in the future. Some even came up with unique names for their future world. Here is one example with a Greek name in the top right corner.
Powered by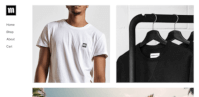 Create your own unique website with customizable templates.